Hot Toys and Sideshow Collectibles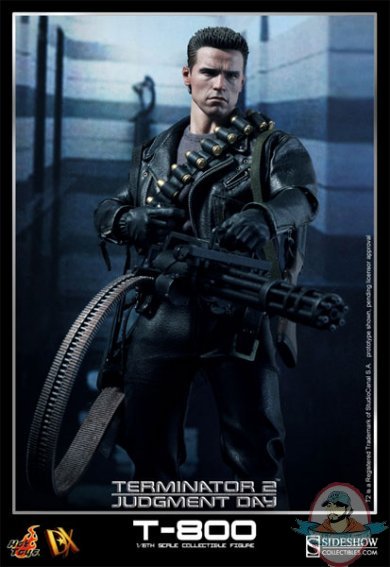 Since its beginning in 2000, Hot Toys Limited has established itself as a premier high-end collectible production company that specializes in the design, development and manufacture of highly detailed collectibles with true character likeness. Hot Toys initially began by offering a series of 1/6th scale military action figures; however, as the company grew its product offerings expanded and now include a wide range of popular movie characters, as well as well known celebrity collectible figures. The company also offers various 1/4th scale collectibles and busts, 1/6th scale vehicles, and smaller collectible figures.
As character collectibles are often driven by the popularity of comic book superheroes and Hollywood blockbusters, Hot Toys worked to acquire merchandising rights to today's most popular characters. Among the newly launched items are collectibles from The Dark Knight Rises including Bane, Lt. Jim Gordon, and Tumbler. Other new items include an Endoskeleton from The Terminator; Iron Man Mark VII, Loki, and Thor from The Avengers; Angelica from Pirates of the Caribbean; and the Rescue Uniform Version of Captain America. These amazing collectibles are 1/6th scale figures, and truly bring the characters to life with perfect replication of an actor's likeness and costume.
At Man of Action Figures, we also offer many 1/6th scale figures considered exclusive versions, such as the movie promotion edition of Mark VI from The Avengers; Shadow Predator as well as Guardian Predator from Predator 2; Secret Project Mark VI from Iron Man; and Friend from 20th Century Boy. Among other hot items we offer are 1/6th scale figures of Captain America, Hawkeye, and Nick Fury from The Avengers, as well as the new arrival of the Amber from Sucker Punch.
Many of our newest and most popular collectibles have been the highlight of comic conventions, including the recent San Diego Comic Con, and will continue to draw crowds at upcoming events taking place worldwide. At these conventions, be sure to stop at the booth of Sideshow Collectibles, where you'll find exclusive version collectibles such as a 1/6th scale figure of the T-1000 in Sarah Connor disguise from Terminator 2 Judgment Day, as well as a 1/6th scale version of Batman Demon and Scarecrow from Batman Begins. Sideshow Collectibles also offers collectibles from Indiana Jones and the Raiders of the Lost Ark, as well as Star Wars figures.
With so many lifelike collectibles available, many of our customers stay loyal to our brand and service. In addition to the latest products being introduced to the industry, other amazing collectibles include characters from Superman, X-Men, Biohazard 5, The Matrix, Tron, Thor, Ghost Rider, Resident Evil, Blade, Metal Gear Solid 3, Inglourious Basterds, Platoon, City Hunter, and Sweeney Todd, as well as Year of the Mouse, Toy Story, Clash of the Titans, Price of Persia, Assassin's Creed II, Enter the Dragon, and The Expendables. We also offer celebrity figures such Michael Jackson and Bruce Lee.
When it comes to the best high quality, highly detailed collectibles, Man of Action Figures has Hot Toys products that are just what you're looking for and so much more!