1/3 Scale Alien Big Chap Statue by Mamegyorai
BIG CHAP - One of the most iconic creatures of all time!
This masterpiece of a statue expresses the true character from every detail down to its infamous pose. Big Chap will always be a symbolic member of the golden monster era.
This project began with a special team of four hand-selected by Mamegyorai. The director of this team is Mr. Kiyonori Fujimoto who has sculpted, painted, and finalized this incredible life-like character in 1:3 scale. No compromises were made - attention to every fine detail has been brought to life!
This is a must-have for any Alien fan's collection.
Pre-Order!
Available: 2nd Quarter, 2022
Product Warnings:
Non-Refundable Deposit:$210.00
SKU: 1/3 Scale Alien Big Chap Statue by Mamegyorai-108038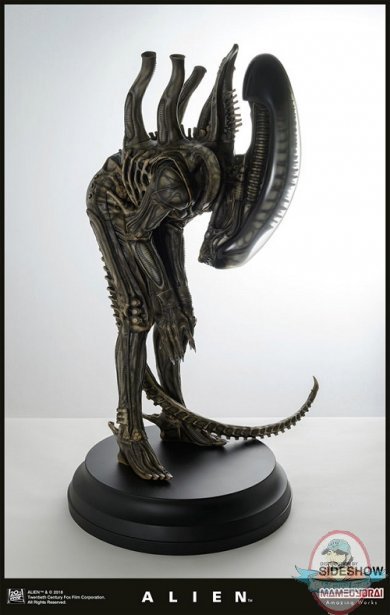 Tags: