B C Lions Riddell CFL Mini Football Helmet by Riddell
The original, with VSR4 style shell, Z2B (running back / quarterback) facemask, interior padding, and a 4 pt. chinstrap.
Official shell colors and decals.
The most popular collectible helmet in history.
The cornerstone of collections everywhere.
The ideal autograph helmet.
Approx. 5" tall.
SKU: B C Lions Riddell CFL Mini Football Helmet by Riddell-72683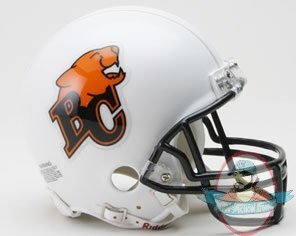 Tags: