Batman™ & Robin Comic Cover Giant Wall Decal By: RoomMates
Celebrate DC Comics' timeless Batman™ series with this giant wall decal featuring Batman™ and Robin. Measuring just under three feet high, this larger-than-life design brings the classic cover of Detective Comics #38, originally published in 1940, right to your wall! Application is easy: just peel the pre-cut sticker from its liner and smooth it out on your wall, or any other flat surface. Each of our comic cover posters are fully removable, repositionable, and reusable, so you can adjust the design as you please. Coordinate this poster with the rest of our Batman wall decor, or try mixing and matching with other comic covers for a full room effect. Makes a great gift for any comic book fan!
Dimensions
1 sheet of 27" x 40"
decal measures 24" x 34.75"
SKU: Batman™ & Robin Comic Cover Giant Wall Decal-58588
Product Warnings:
Product can only be shipped to U.S. and Canada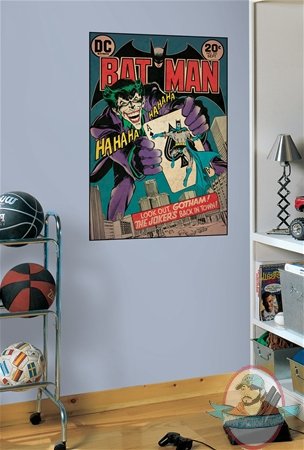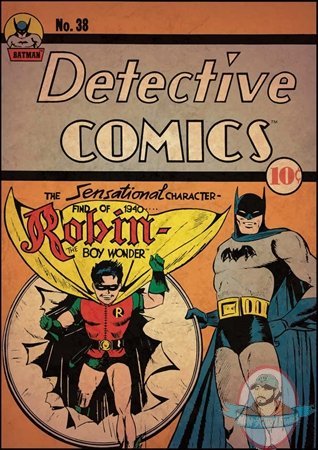 Tags: