Batman Black & White The Batman Who Laughs Greg Capullo Statue 2nd Ed
The menacing force behind Dark Knights: Metal is back for a second Batman Black & White statue. That's right, the evil, the charming, the Batman Who Laughs has returned. This striking, villainous creation with the power to make nightmares shudder is a twisted hybrid of Batman and his archnemesis the Joker.
Sculpted by Jonathan Matthews from the face-melting design by Greg Capullo, this new edition features a silver finish on the now-iconic spiked Batcowl. Measures approximately 7" tall.
SKU: Batman Black & White The Batman Who Laughs Greg Capullo Statue 2nd Ed-111091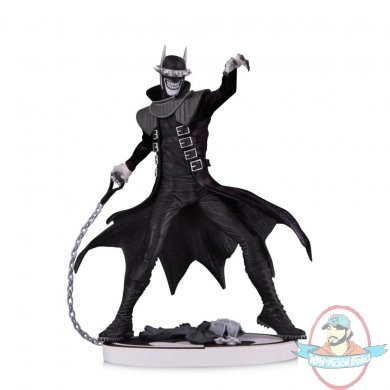 Tags: