Dark Nights: Metal The Drowned Machine Limited Edition Statue
From the pages of DC Comic's Dark Nights: Metal comes nightmarish fusion of a gender-flipped Batman and Aquaman—the Drowned. Bryce Wayne came from Earth-11 and harbored a deep hatred of the Atlanteans for their role in the death of her beloved, Sylvester Kyle. Seeking to avenge his death, she spliced her DNA with that of Atlanteans, becoming a super-powered Dark Knight capable of breathing and fighting underwater.
This carefully detailed statue highlights the Drowned's unique design, as she comes complete with her own trident and cape, and sports the flowing hair of a submerged and vengeful Dark Knight.
SKU: Dark Nights: Metal The Drowned Machine Limited Edition Statue-110574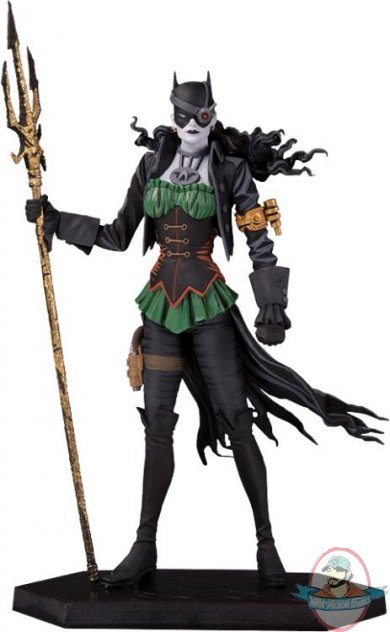 Tags: