Dawn of the Planet of the Apes Series 2 Caesar with Shotgun Neca
In the film, a growing nation of genetically evolved apes led by Caesar is threatened by a band of human survivors of the devastating virus unleashed a decade earlier. They reach a fragile peace, but it proves short-lived, as both sides are brought to the brink of a war that will determine who will emerge as Earth's dominant species.
Series 2 includes the truly massive gorilla Luca, who comes with interchangeable heads, plus new versions of Caesar and Koba that feature all-new head sculpts and shotgun and machine gun accessories.
The figures stand approximately 6" tall and are entirely authentic to the movie.
This Listing is for Caesar.
SKU: Dawn of the Planet of the Apes Series 2 Caesar with Shotgun Neca-77475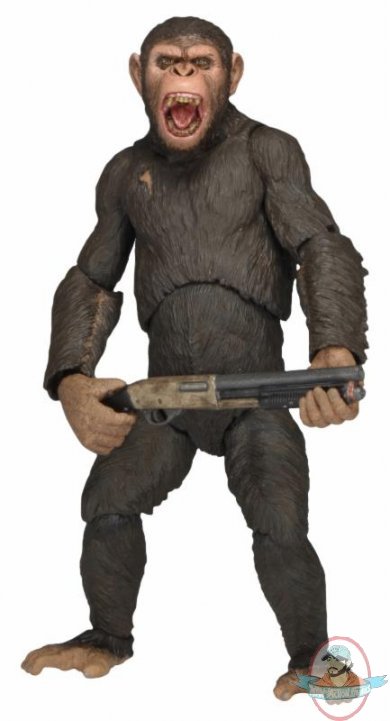 Tags: