DC Comics Joker Purple Craze Joker Statue Brian Bolland McFarlane
TMP TOYS / MCFARLANE'S TOYS
From TMP/McFarlane's Toys. Based on the popular Batman: The Killing Joke comic, DC Direct presents the first statue in The Joker Clown Prince of Crime line. Standing about 7 inches tall, this Joker was designed by Brian Bolland and really emphasizes the drama and the mania that makes The Joker one of the best villains of all time. This 1/10 scale staue is being produced in a limited edition of 5,000, with each hand-numbered on the base, so order today!
JUL218421
SKU: DC Comics Joker Purple Craze Joker Statue Brian Bolland McFarlane-129585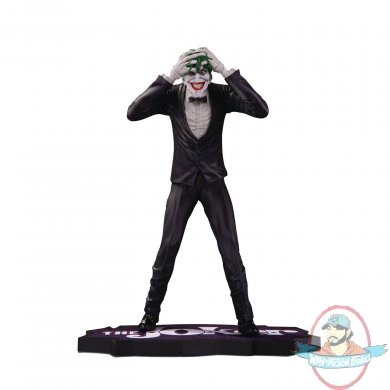 Tags: