DC Universe Young Justice Aquaman & Aqualad 4.25" Figure 2-Pck Mattel
Young Justice shrunken down to size with plenty of detail!
Behind every 2-pack is a story!
Passing the torch to future heroes of the DC Universe!
Take home the duo from depths of the sea, Aquaman and Aqualad. Young Justice figures will feature the same articulation as Justice League Unlimited, but design and styling will be inspired by the Young Justice animated series on air on Cartoon Network. Each figure in the 2-pack will come with an individualized display stand which will feature character ID and bio information. Figures in the 2-packs were chosen to create mentor/mentee pairings giving fans show-to-shelf storylines in each pack.
SKU: DC Universe Young Justice Aquaman & Aqualad 4.25" Figure 2-Pack by Mattel -54200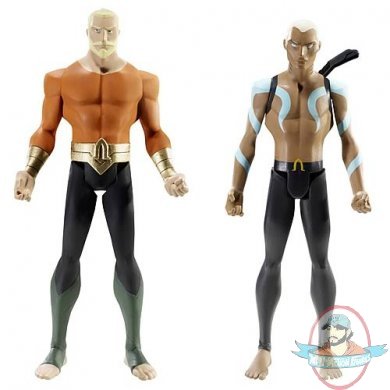 Tags: