DC Universe Young Justice Batman and Robin 4.25" Figure 2-Pack Mattel
These 4.25" figures are aimed toward our adult collectors, with the scale chosen to produce continuity with their existing Justice League Unlimited 4.25" figures. Young Justice figures will feature the same articulation as JLU, but design and styling will be inspired by the Young Justice animated series on air on Cartoon Network.
Each figure in the 2-pack will come with an individualized display stand which will feature character ID and bio information.
SKU: DC Universe Young Justice Batman and Robin 4.25" Figure 2-Pack by Mattel -54198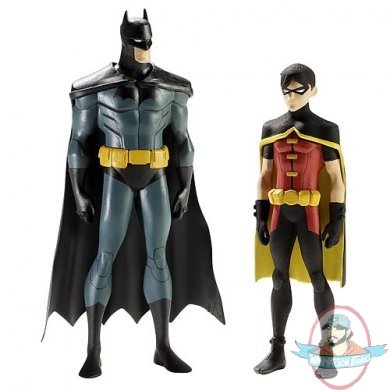 Tags: