Doctor Who 15" Deluxe Talking Blue Dalek Plush by Underground Toys
Travel through time and space with Doctor Who! Based on the incredibly popular television series, this brilliant plush toy embodies that distinctive look and feel of the longest-running sci-fi TV series in the world, that is to say, retro futuristic! Showcasing the very best from the Doctor Who rogues gallery, this release features the iconic Dalek (in Blue), measuring an impressive 15 inches tall!
Spoken phrases include "Exterminate, Exterminate." and "You would make a good Dalek."
The Daleks have been hated and feared throughout time and space, maybe it's time someone gave them a hug. Might be worth getting one on your side.
SKU: Doctor Who 15" Deluxe Talking Blue Dalek Plush by Underground Toys-64662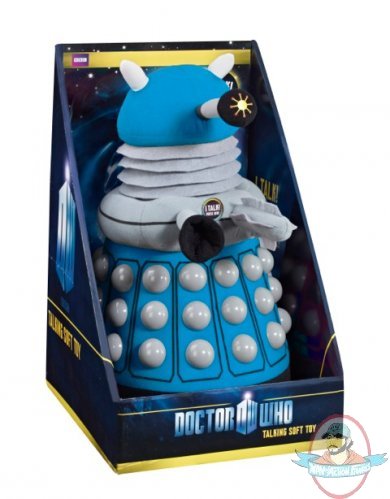 Tags: