Fathead NBA Roy Hibbert Indiana Pacers
THIS LISTING IS FOR ONE BRAND NEW ROY HIBBERT FULL SIZE ( 3'6"W x 6'11"H) FATHEAD WALL GRAPHIC. ITS' THE PERFECT GIFT FOR ANY ROY HIBBERT OR INDIANA PACERS FAN. THESE ARE MADE FROM TOUGH AND FADE RESITANT VINYL AND FEATURE HIGH RESOLUTION 3D GRAPHICS. FATHEADS USE LOW TACK ADHESIVE AND CAN BE MOVED AND REUSED WITHOUT DAMAGING SURFACES. DONT MISS YOUR CHANCE TO OWN THIS ITEM! THIS ITEM IS BRAND NEW IN THE PACKAGE AND HAS NEVER BEEN OPENED OR USED. ALL OUR FATHEADS INCLUDE THE SMALLER ADDITIONAL FATHEADS YOU SEE.
THIS WOULD LOOK GREAT IN YOUR ROOM!!!!
SKU: Fathead NBA Roy Hibbert Indiana Pacers -61753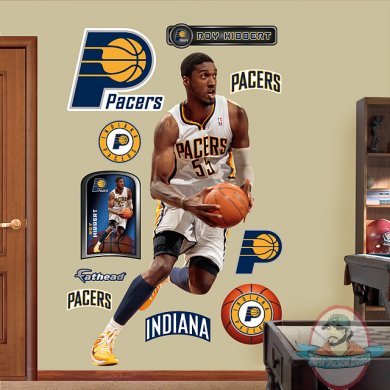 Tags: