Flash Gordon 8" Action Figure Retro Style by Bif Bang Pow!
Direct from the planet Mongo, Bif Bang Pow! presents retro-styled action figures based on the iconic 1980 Flash Gordon movie! Sporting a design reminiscent of action figures from the '70s, these figures of Flash and Ming the Merciless stand 8" tall and feature movie-true fabric costumes and multiple points of articulation to go along with their amazing likeness to the film's characters. Clamshell packaging.
FLASH GORDON FIGURE ONLY.
SKU: Flash Gordon 8" Action Figure Bif Bang Pow Retro Style-53630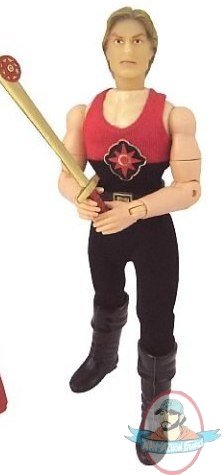 Tags: