Futurama Series 7 Hermes and Farnsworth Figure 6"
They're out of this world… and the next millennium, too! Each outrageous action figure in this fabulous Futurama series stands about 6-inches tall, features multiple points of articulation and character-specific accessories, and comes individually packaged on a blister card. Grab these colorful characters and bring them back to Earth and present time in your home or office. You and your friends will be glad you did.
Listing is for Hermes and Professor Farnsworth from series 7. New in Package.
SKU: Futurama Series 7 Hermes and Farnsworth Figure 6"-53063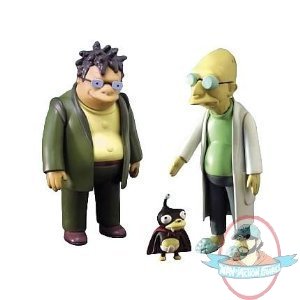 Tags: