Hunger Games Catching Fire Series 1 Case of 14 Action Figure by Neca
Catching Fire, the highly anticipated sequel to The Hunger Games, hits theaters on November 22! The triumphant District 12 tributes embark on a Victor Tour of Panem, but with the 75th Games on the horizon, all is not well in paradise. You can get in on the rebellion with this first series of highly detailed, poseable Catching Fire action figures.
The Series 1 assortment includes Katniss, Peeta and Finnick in their new black and grey arena uniforms. Based directly on the movie, they feature the likenesses of the actors and are accurate to their on-screen depictions. Figures stand approximately 6 3/4 inches tall; Katniss comes with bow and arrows and Finnick comes with trident spear accessory.
Clamshell packaging.
SKU: Hunger Games Catching Fire Series 1 Case of 14 Action Figure by Neca-71528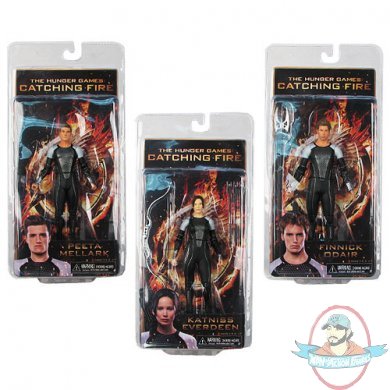 Tags: