Moofia Series 2 Case of 24 X Tokidoki Simone Legno
From tokidoki. Mozzarella leads the Moofia. The Moofia was assembled to extort milk from the lunchboxes of schoolyard bullies. Mozzarella is loving and kind to good kids, but ruthless and feared by those who harass the innocent! By taking milk from the bad and giving it to the good, the Moofia know the good will grow up strong and healthy to protect themselves.
Milk is power. Milk is protection.
Simone Legno returns to the the world of Moofia with this second series of dairy-themed superheroes. Each mini figure comes blind-boxed and stands approximately 2.75″ tall. Don't be lactose intolerant; sign on with the Moofia. They'll make a creamy offer you can't refuse!
SKU: Moofia Series 2 Case of 24 X Tokidoki Simone Legno-89508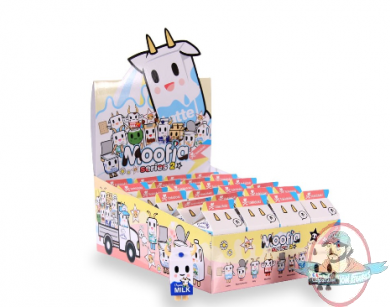 Tags: