Naruto Jiraiya Kizuna Relation Naruto FiguartsZero by Bandai BAS55159
The Kizuna series of connectible figurines are high-impact designs based on the world of Naruto that feature gorgeous finishing effects.
This figure features Jiraiya summoning the giant toad Gamabunta and stands 8.07 inches (20.50cm) tall.
•Summoning the giant toad Gamabunta
•Translucent effects
•Base can connect with other Kizuna Relation statues
Pre-Order!
Available: 4th Quarter, 2019
SKU: Naruto Jiraiya Kizuna Relation Naruto FiguartsZero by Bandai BAS55159-112590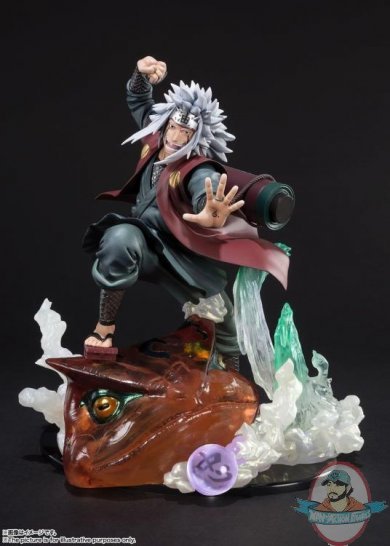 Tags: