A Nightmare On Elm Street Freddy Krueger Premium Motion Statue
A highly detailed Premium Motion Statue straight out of your dreams, or your worst nightmares!
Freddy Krueger comes to life in this 10 inch tall hand-painted homage to the boiler room dweller. He also comes closer to terrifying collectors to death with interchangeable magnetically connected extremities which feature regular posed arms, the iconic stretched out arms as seen in the alley scene, a traditional head and the ever-classic skull as seen when Freddy rips his face right off of his head! Truly beautiful!
If that wasn't enough to keep you awake at night, this statue also features 9 digitally mastered sound effects and pieces of dialogue sourced directly from the motion picture!
Pre-Order!
Available: 4th Quarter, 2021
SKU: A Nightmare On Elm Street Freddy Krueger Premium Motion Statue -96944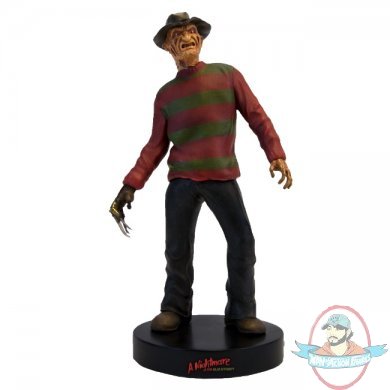 Tags: