A Nightmare on Elm Street Original Freddy Krueger 7" Figure by NECA
Celebrating the original Nightmare on Elm Street Films, comes the definitive versions of Freddy from Parts 1 and 2.
The original Freddy includes regular and interchangeable stretched arms, 2 different heads, and a removable hat.
Figures stand almost 7" tall and are poseable and incredibly detailed and movie accurate.
SKU: A Nightmare on Elm Street Original Freddy 7" Figure by NECA-55933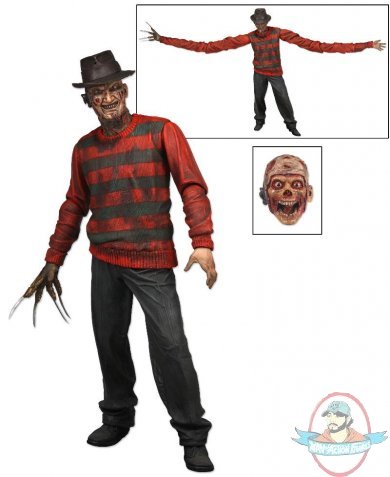 Tags: