Peanuts Snoopy Ultra Detail Figure Vintage Version by Medicom
From Medicom Toy Corporation. Charles Schulz, the legendary creator of Peanuts, would have turned ninety-years-old this past November, and for fifty of those years he entertained millions with his comic strip chronicles of the lives of Charlie Brown, Linus, Lucy, and, of course, Snoopy. Medicom has created collectible 3" tall versions of the characters for the second series of their Peanuts Ultra Design Figures. Collectors will find Detective Snoopy, Vampire Charlie Brown, Schroeder (with his piano, complete with Beethoven bust), Vintage Charlie Brown (a 1950s style with a red shirt instead of the more familiar yellow), and Vintage Snoopy (a 1950s style). Collect them all!
This Listing is for Snoopy.
SKU: Peanuts Snoopy Ultra Detail Figure Vintage Version by Medicom-67502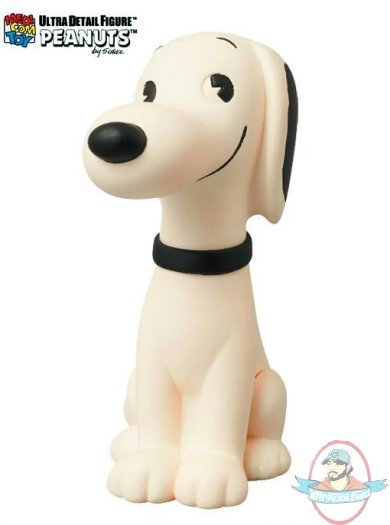 Tags: