Predator Play Arts Kai Predator Movie Version Figure by Square Enix JC
USED!!
SQUARE ENIX INC
From Square Enix. The result of a primitive culture paired with a supreme intellect, the Predator established itself as a new breed of invader from space. Now the original Predator makes its appearance in the Play Arts ~KAI~ lineup! Its raw, organic details as well as the realistic metallic sheen of its armor are both captured in this one figure, to bring out the contrasting primal and advanced technological characteristics of the alien hunter that pursued "Dutch" Schaefer and his team through the dense South American jungle. Utilization of translucent parts in select areas and the intense paintwork application creates the realistic wet look of a living creature, while inorganic elements like the armor and weapons are tarnished and weathered, just like in the movie. There are a wide variety of accessories, from an interchangeable face piece and helmet, to a human skull that the Predator has obtained through its hunt. Figure also includes display stand and interchangeable hand parts.
SKU: Play Arts by Square Enix-79576
Product Warnings:
THIS ITEM IS USED BUT LIKE NEW!!!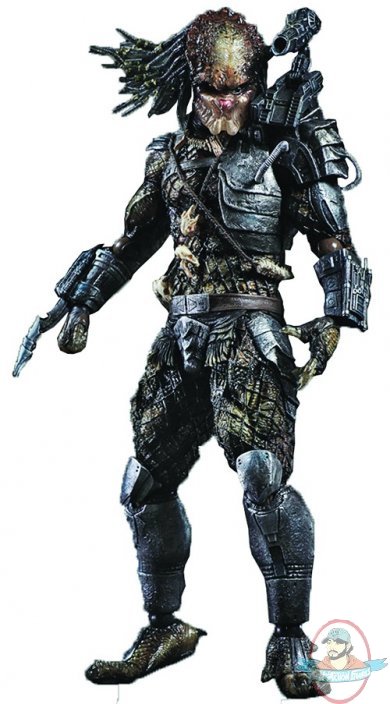 Tags: