Star Wars Black 6 Inch Deluxe Biker Scout Trooper Speeder DAMAGED
Star Wars Black Series 6" figures take Star Wars action figures to the next level with the introduction of iconic in-scale vehicles and alien creatures, all featuring the incredibly accurate design and high level of articulation fans have come to expect from the Star Wars Black Series.
PLEASE NOTE.
This item has a broken window on the box.
The figure is fine, there is only damage to the window.
SKU: Star Wars Black 6 Inch Deluxe Action Figure Speeder Bike by Hasbro-76916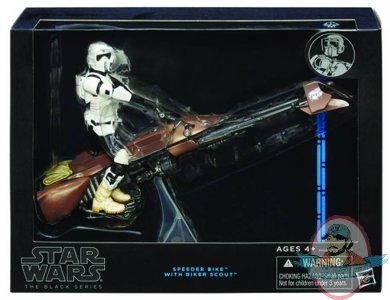 Tags: