Star Wars Exclusive Logo Bookends Gentle Giant Limited
A Gentle Giant Sculpt!
Originally a Borders Exclusive, these bookends let you use the iconic Star Wars logo to support your favorite tomes or DVDs, be they Rebel or Imperial, Jedi, or Sith. Each set of bookends is individually hand-numbered and comes with a Certificate of Authenticity. Together, the two ends measure 9.25" long x 3" wide x 4.25" tall. Limited to 5,000 sets.
SKU: Star Wars Exclusive Logo Bookends Gentle Giant Limited-52240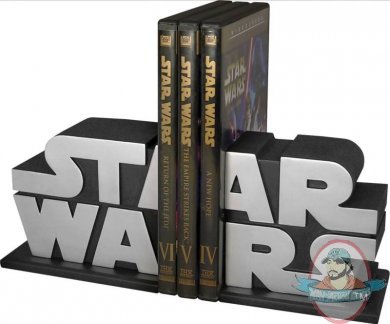 Tags: