Star Wars Stormtrooper Deluxe Adult Costume New
"The Empire has a legion of loyal soldiers that are in endless supply."
―Darth Vader
Stormtroopers were the elite shock troopers of the Galactic Empire. Like Imperial Class Star Destroyers and TIE Fighters, stormtroopers served as ever present reminders of the Emperor's power, extensions of his will, and a method of keeping the Empire's thousands of star systems in line through fear.
Become one of the Empires soldiers with this Deluxe adult costume. The uniform is made up of a jumpsuit with EVA molded body armor and a two-piece helmet completes the ensemble. Look and Feel just like the infamous Galactic Stormtrooper in this deluxe costume.
Currently available in XL and STandard which is large size ONLY. See sizing chart below.
Size Chest Waist Inseam
X-Large 50'' 42-46'' 33''
Standard = large
SKU: Star Wars Stormtrooper Deluxe Adult Costume New-54216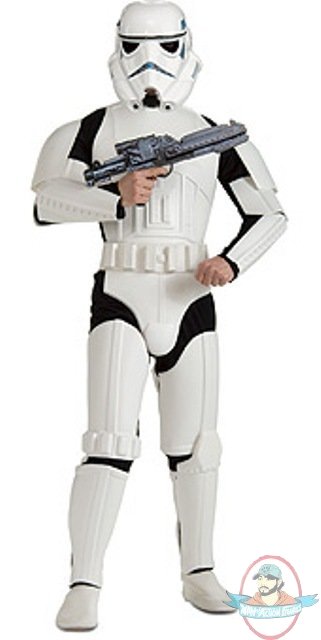 Tags: