Street Fighter IV Juri Han Femme Fatales Diorama Kinetiquettes
Juri Han is a character in the Street Fighter series. She makes her debut in Super Street Fighter IV, where she is a main character in the storyline. She is 25 years old (as of Super Street Fighter IV) and is described as a somewhat mean and nasty member of S.I.N.
This a diorama depicting Juri performing her super move. It is part of the Femmes Fatales line which shows her fighting against Cammy and Chun-Li (sold separately) on the construction stage from Ultra Street Fighter IV.
SKU: Street Fighter IV Juri Han Femme Fatales Diorama Kinetiquettes-105725
Product Warnings:
Non-Refundable Deposit:$40.00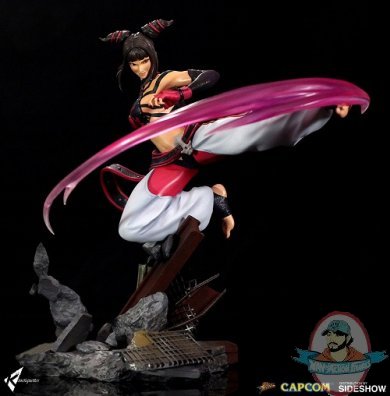 Tags: