Tokidoki Unicorno Mini Series 3 One Blind Box Figure
We're proud to add a new series of characters to our wildly popular Unicorno family! The 12 NEW characters in this series include: Rocky, Timber, Margherita, Cleo, Bowie, Cosmo, Lolopessa, Scooter, Pixie, Coccinella, Drago (Chaser 1) and Milo (Chaser 2). Each collectible comes in its own blind box, so opening them is half the fun!
SKU: Tokidoki Unicornio Mini Series 3 One Blind Box Figure-80599
Product Warnings:
Blind mystery box packaging. This is for one figure. We are not sure which one you will recieve.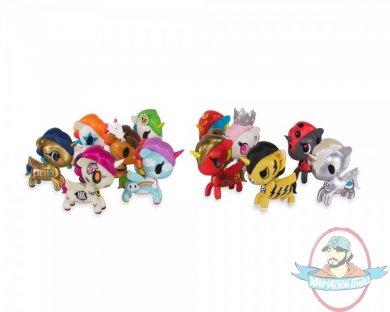 Tags: