TONNER TWILIGHT 17" inch Victoria Doll Limited Edition
DRESSED TONNER CHARACTER FIGURE™
TWILIGHT's fiery antagonist, VICTORIA, is on the prowl in a printed jersey tank top, black denim jeans, and plush faux fur jacket. This fully authorized reproduction also includes a gold chain necklace, peacock feather charm, a knit armband under a faux leather bracer, beaded bracelet, and faux leather bracelet with bead accents; display stand included. Character likeness on the Tyler Wentworth® Convertible basic body with flat feet (high-heel feet also included).
SKU: TONNER TWILIGHT 17" inch Victoria Doll Limited Edition -54193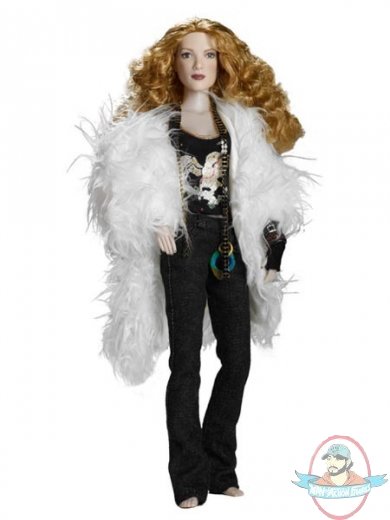 Tags: