1/6 Batman The Animated Series Harley Quinn Figure Mondo
MONDO TEES LLC
From Mondo Tees. The latest in our line of Batman: The Animated Series 1/6 scale figures is none other than Harley Quinn. Once written as a single-episode B:TAS henchman, Harley quickly became one of our favorite characters of all time. Now, the Clown Princess of Crime is officially released from Arkham Asylum (with a sane certificate to prove it).
The Batman: The Animated Series Harley Quinn 1:6 Scale Action Figure includes:
Smiling Portrait
Angry Portrait
Hammer
Batcuffs
Batman Utility Belt
Mannequin arm
Purse
Sane Certificate Accessory
Joker Scepter
Poison Perfume Bottle
5 set of hands
Figure stand
MAR239686
Pre-Order!
Available: 3rd Quarter, 2023
SKU: 1/6 Batman The Animated Series Harley Quinn Figure Mondo -131783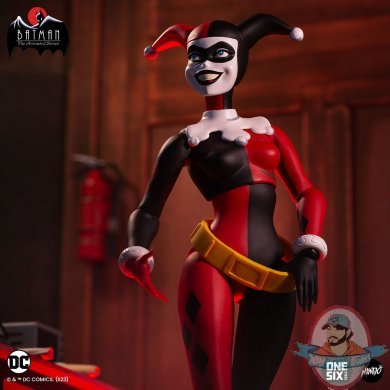 Tags: