Cars 2 Spy Shifters Transforming Mater by Mattel
There's more than meets they eye with these thrilling Cars 2 Spy Shifters. Press a button and instantly reveal top secret features like missiles that pop out, tires that flip up and much more!
Star racecar Lightning McQueen and the incomparable tow truck Mater take their friendship to exciting new places in Disney Pixar Cars 2 when they head overseas to compete in the first-ever World Grand Prix to determine the world's fastest car. But the road to the championship is filled with plenty of potholes, detours and hilarious surprises when Mater gets caught up in an intriguing adventure of his own: international espionage.
SKU: Cars 2 Spy Shifters Transforming Mater by Mattel -55581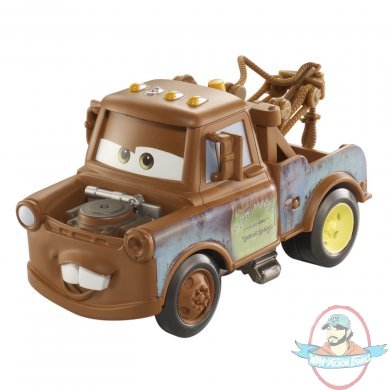 Tags: