Cars 2 World Grand Prix Race Launcher by Mattel
Disney Pixar Cars 2 The World Grand Prix Race Launcher is the only place where 10 Cars vehicles can face-off and race-off at the very same time. Raise the starting gates, push the buttons and send 10 cars flying down the track until the fastest takes the lead! Open to play, then fold up and go! The Pit Row Raceway also provides space to "park" your racers when the race has ended.
Lightnin McQueen included. Other vehicles sold separately.
SKU: Cars 2 Cars 2 World Grand Prix Race Launcher by Mattel -55582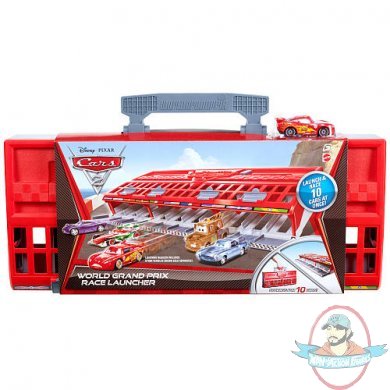 Tags: