Masters of The Universe Classics 2016 Evil-Lyn Figure by Mattel
The wicked witch of Snake Mountain™ deploys the dark arts to defeat her enemies. Sinister but stylish, she uses her intelligence to spar with Skeletor® ... and plots to put herself in the primary position of power!
This Filmation-style figure pays homage to the animated series in 6" scale and comes with two heads, with and without her helmet. She also comes with her Magic Wand and precious Coridite crystal.
5 Things to Know About Evil-Lyn™
•AKA: Evelyn Morgan Powers™
•Known For: Filmation series
•Abilities: Magic
•Associates: Skeletor®, Teela®
•Last Book Read: Power Yoga
You must be 18 or older to purchase this product.
SKU: Masters of The Universe Classics 2016 Evil-Lyn Figure by Mattel-93531
Product Warnings:
You must be 18 or older to purchase this product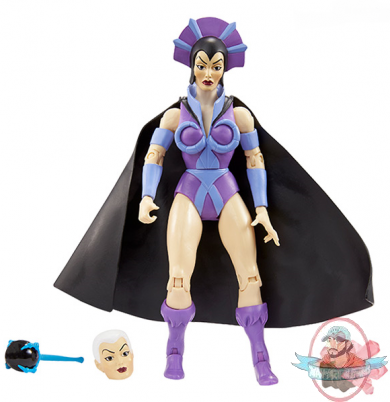 Tags: