Mega Scale Thundercats 14" Panthro (Loose Figure ) by Mezco
ThunderCats Ho!
Straight from the ThunderCats' Lair hanger on Third Earth, it's Panthro.
This mega-sized 14 inch scale figure portrays the warrior who is also the chief mechanic/engineer and pilot for the ThunderCats.
Featuring 7 points of articulation this mega figure is superbly detailed, perfectly capturing not only the iconic look of Panthro as he appeared in the classic television series, but the essence of Panthro as he proudly wields his nunchucks in defense of his comrades. He comes complete with an alternate open-pose left hand and his signature chained fighting sticks.
SKU: Mega Scale Thundercats 14" Panthro (Loose Figure ) by Mezco-68002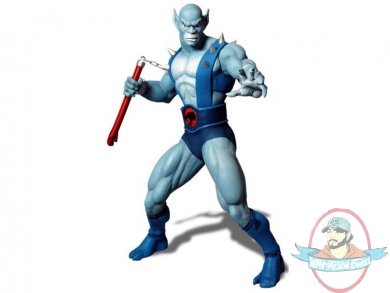 Tags: