Star Wars Boba Fett Deluxe Adult Costume Extra Large
Become one of the most famous bounty hunters in the galaxy in search of Han Solo in this Deluxe Boba Fett costume. The uniform is made up of molded body armor and a belt to add dimension, wrist gauntlets add authenticity, and the brown cape drapes nicely over your shoulders. A two-piece full mask completes this Boba Fett ensemble. Look and Feel just like the infamous bounty hunter with this deluxe Boba Fett costume.
Available in XL size. See sizing chart below.
Size Chest Waist Inseam
X-Large 50'' 42-46'' 33''
SKU: Star Wars Boba Fett Deluxe Adult Costume Extra Large-55771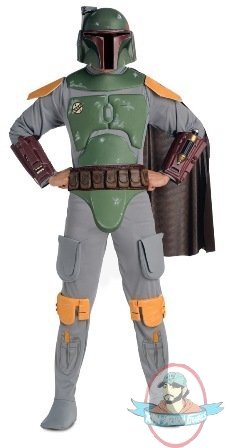 Tags: