The Walking Dead TV Series 1 Deputy Rick Grimes Figure by McFarlane
Robert Kirkman's hit comic, The Walking Dead brought to life on screen and in action figure form!
Based off of fan-favorite characters in the AMC TV series!
Interchangeable accessories and multiple points of articulation!
After waking from a coma in an abandoned hospital, deputy Rick Grimes finds the world he knew gone -- ravaged by a zombie epidemic of apocalyptic proportions. Our 6 inch figure of Rick features the exact likeness of the actor, taken from a 3D scan of Andrew Lincoln himself. Figure comes with revolver, shotgun, walkie talkie, baseball bat, and hand grenade accessories. Rick goes perfectly with the Zombie Walker figure, also in this series.
SKU: The Walking Dead Series 2 Deputy Rick Grimes Figure by McFarlane-54210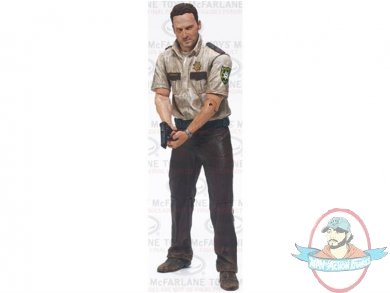 Tags: